Collaborate
Software adapted to
team work
Choose cloud-connected Microsoft 365 software and services to strengthen your business's security and deliver the latest technology
Mobility
Stay connected and
work from wherever you want
Work from anywhere on your iOS, Android or Windows device. Send emails and view, edit and share documents from your tablet and phone.
Security
Ensure compatibility
and protect your business data
Protect your information and identities, detect internal and external threats earlier, and make sure that macros and third-party applications are compatible with Microsoft 365 Apps.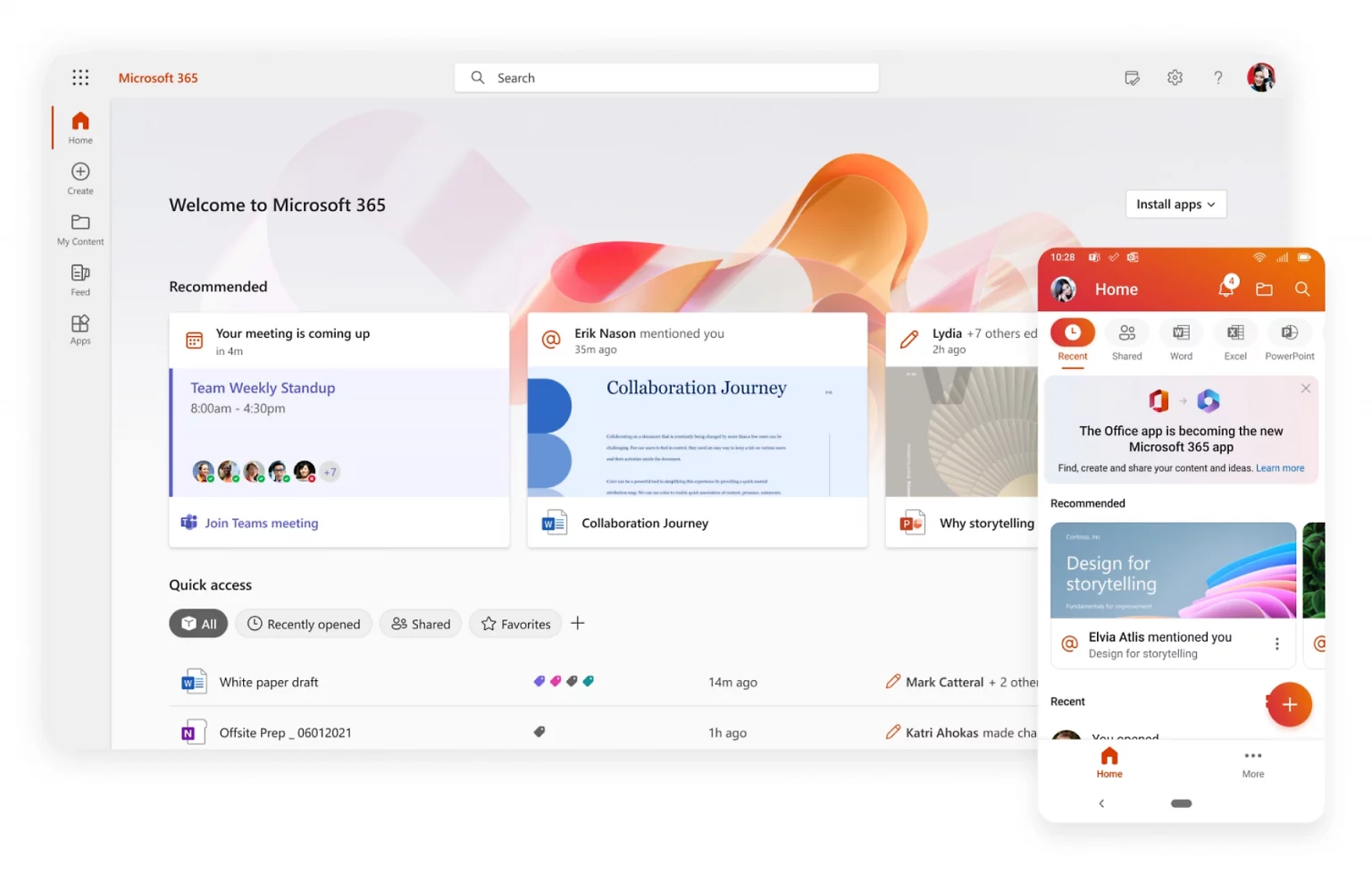 You have a question ? Let's discuss